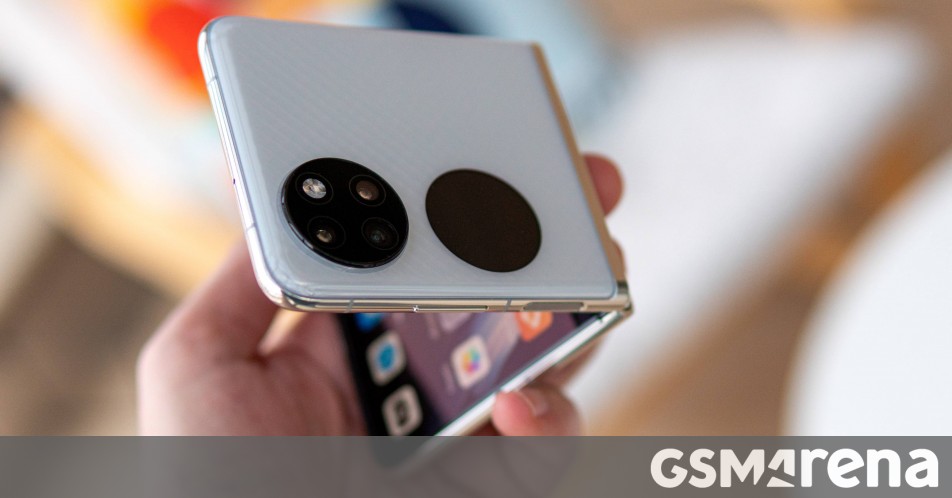 Huawei P50 Pocket for Review
While Samsung and Motorola have shipped clamshell foldables in the past, Huawei decided to wait a little longer (around 2 years) before it feels ready to enter the space. The P50 Pocket which originally launched in China in December has now made its way internationally and we have a review unit here at HQ. While our team is busy working on the full review, let's take a look at what's so special about the P50 Pocket in this quick hands-on test.
First stop – design. The P50 Pocket has its own look and feel that sets it apart from other clamshell foldables we've come across. Huawei has opted for its own 3D structured glass design which has grooves arranged in a pattern which makes it more premium and also helps with grip.
You can see the two-ring design of the P50 series is carried over here with the lower ring housing the cameras setup while the one above has the outer 1-inch OLED display. The P50 Pocket is both taller and a bit wider than the Z Flip3. The box includes a two-part plastic case, a 40W charger and a cable.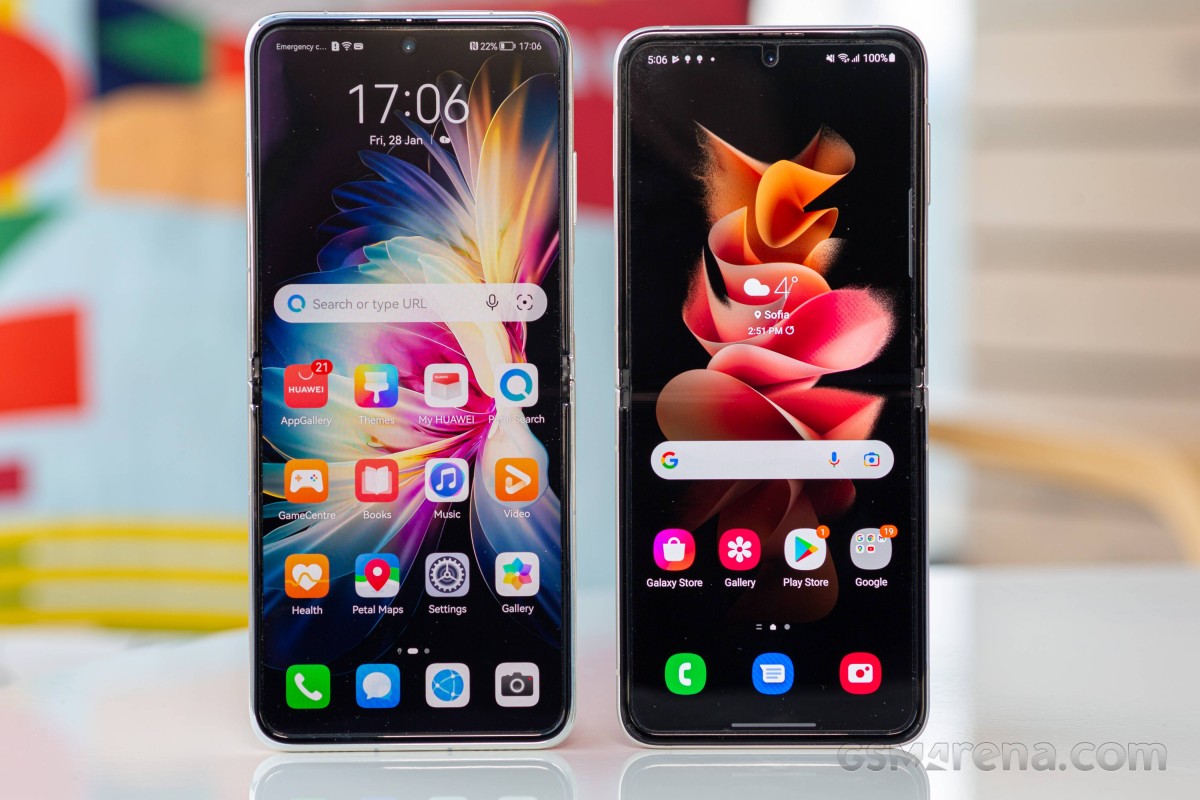 Opening the device reveals a massive 6.9-inch FHD+ OLED display with a high 21:9 aspect ratio. This is the largest display on a foldable of its kind and it is quite remarkable how Huawei has managed to achieve all of this with no visible gap in the middle thanks to its proprietary hinge mechanism.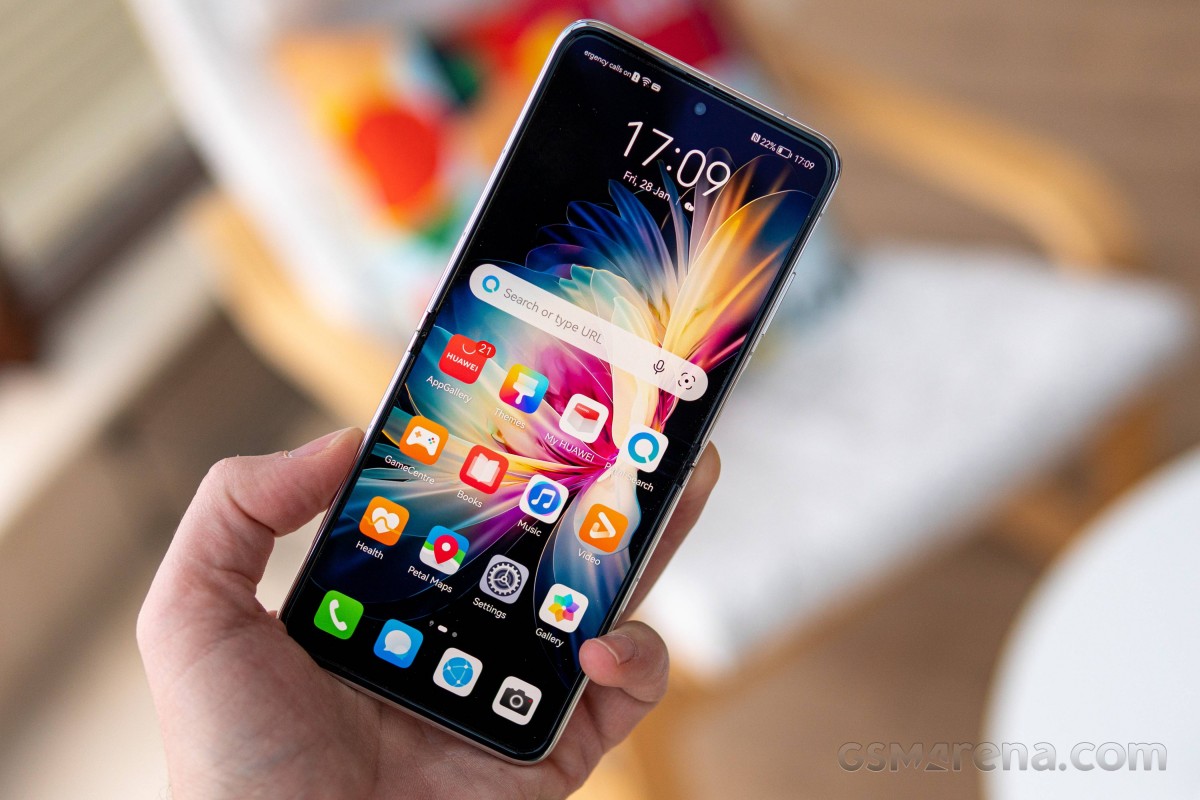 The refresh rate is 120Hz which makes everything smooth and fluid. The outer circle screen is also very handy as it can display detailed app information from third-party apps with its own service widgets enabling QR codes, music players and even map navigation.
While we're here, let's take a look at the cameras – you get a 40MP main camera with a 26mm equivalent lens alongside a 13MP f/2.2 ultra wide snapper and 32MP f/1.8 ultra spectrum camera which should improve color rendering. It's a powerful combo on paper, although it would have been even better if a telephoto module had been installed somehow.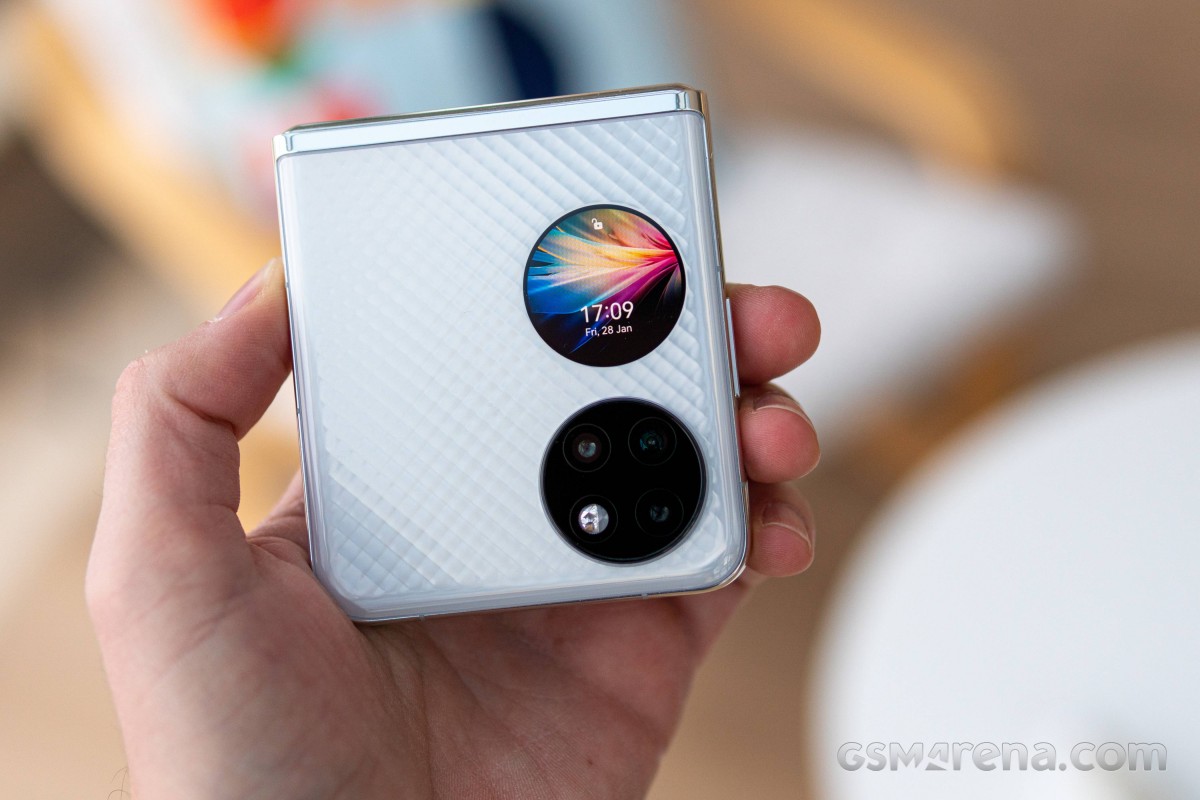 Huawei went with last year's flagship Snapdragon 888 (limited to 4G speeds) and paired it with 8GB of RAM and 256/512GB of storage depending on which version you choose. The software front is covered by EMUI 12 which looks and works like the P50 Pro.
On the battery front, we have a 4,000mAh cell that charges at 40W speeds up both aspects that are ahead of rival clamshell foldables. That's all we have for now, but stay tuned for our full review which will cover all the details.