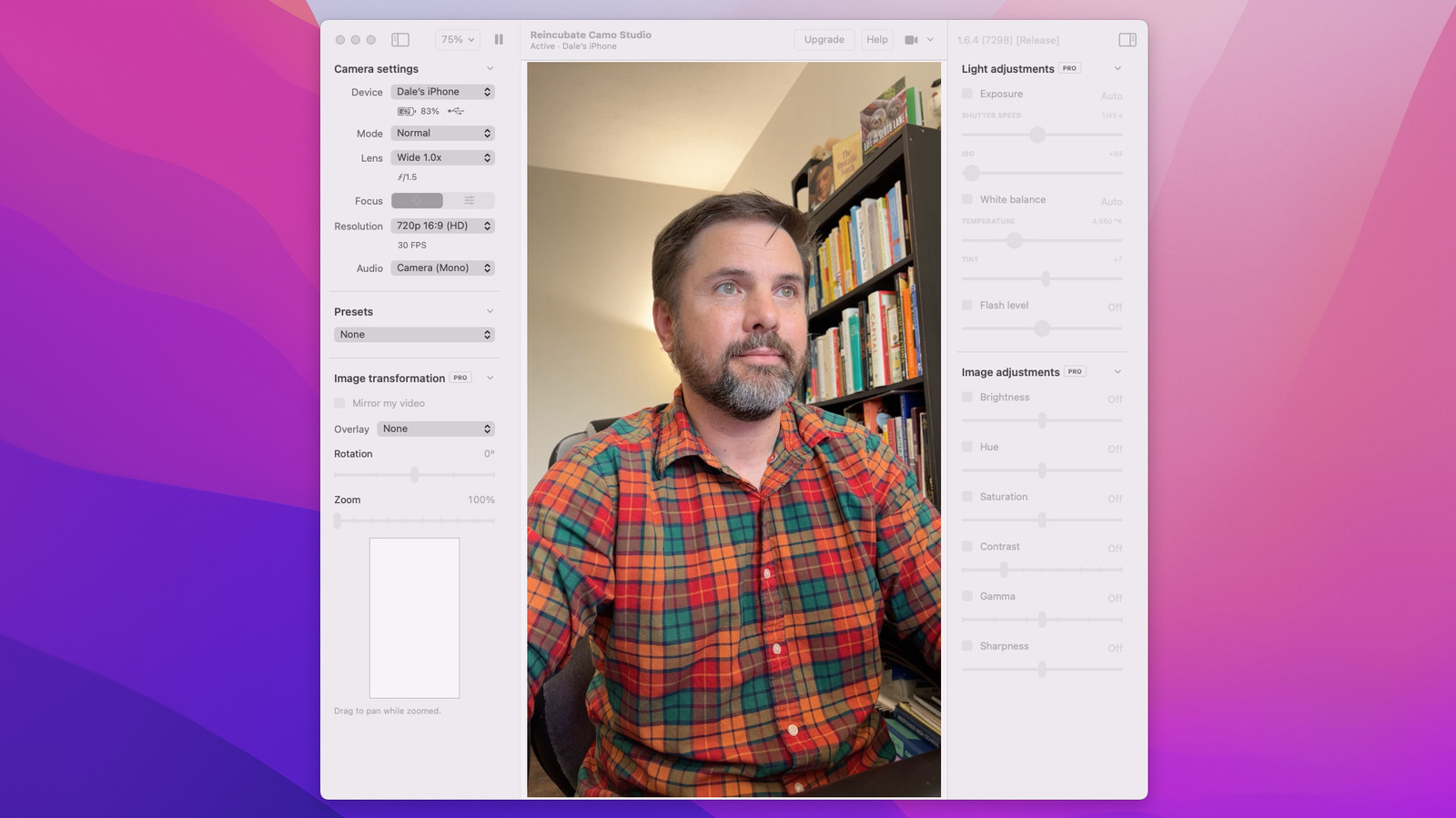 How to Use Your iPhone as a Webcam for FaceTime on Mac
The Mac app is where all the proverbial magic happens; there you can adjust settings such as zoom and resolution, as well as choose which lens of your iPhone you want to use. On the right side, you can make all sorts of granular adjustments to things like shutter speed, ISO, temperature, and hue, as well as brightness, hue, saturation, contrast, gamma and sharpness.
However, the discreetly labeled "Mode" menu on the left panel is where the fun begins. "Mode" lets you choose from a variety of image options, from simple to comical. "Portrait", "Basic Portrait" and "Muted Background" offer different levels of background darkening. "Emoji Face" and "Emoji Hands" overlay these elements on your face and hands. "Face Follow" follows your face similar to Apple's Center Stage, but keeps your face in the center, which has a somewhat creepy effect.
Other effects range from the silly ("Fred's on Your Head" puts a CGI cat atop your dome) to the artistic ("The Starry Night" mimics the color pattern and brushstrokes of the famous painting) . Of all the options listed under "Mode", the only one limited to the paid version is the normal "Portrait" mode (i.e. not "Basic Portrait").