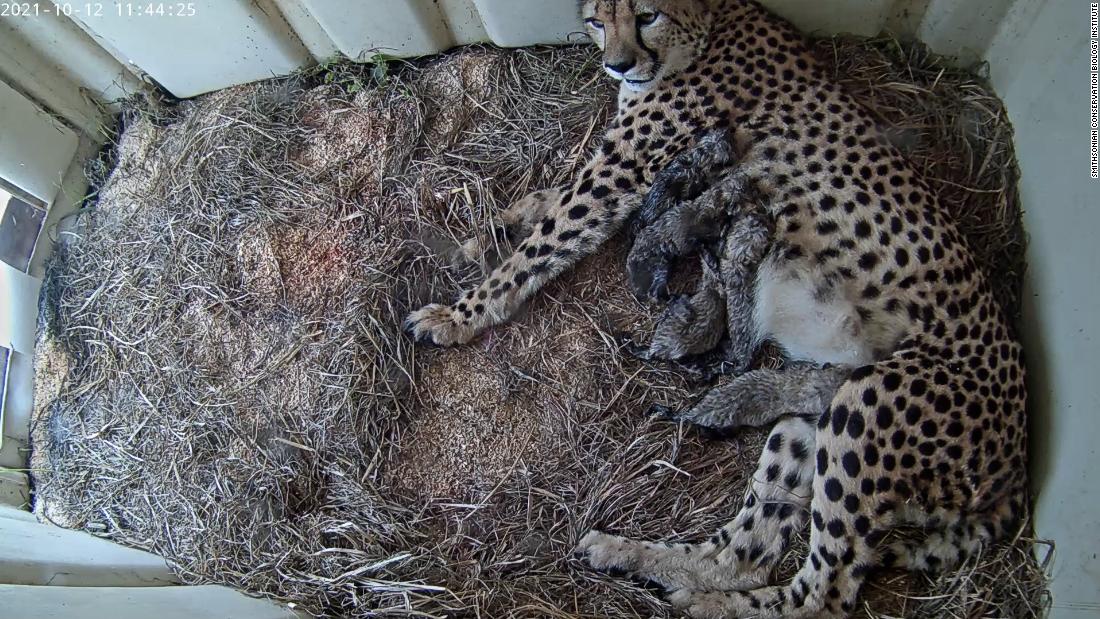 Five little cheetahs born in Smithsonian; see them on webcam
[ad_1]
Five cubs arrived at the Smithsonian Conservation Biology Institute in Front Royal, Virginia on Tuesday morning.
Everyone gets to see them via the Cheetah Cub Camera, which features live footage from the den.
Sometimes viewers can hear the chirping of newborn babies. That means they're hungry, cold, or looking for their mom, a 5-year-old cheetah named Rosie, according to the institute's website.
"Seeing Rosalie successfully care for this litter – her first – with confidence is very gratifying," said Adrienne Crosier, cheetah breeding biologist at SCBI and head of the Association of Cheetah Species Survival Plan. zoos and aquariums, in a press release.
Nick, a 10-year-old cheetah and the first of his kind to be born to SCBI, sired the litter.
The two cheetahs were mated on July 9 and 10, and SCBI vets confirmed the pregnancy by ultrasound on August 16.
Cheetah – a rare cat
SCBI is one of 10 cheetah breeding centers in the United States that are part of the Cheetah Breeding Center Coalition, a group committed to establishing a cheetah population in North America that is under human care.
About 7,000 to 7,500 cheetahs remain in the wild, the statement said, living in various pockets of Africa and parts of Iran.
Zoo staff gave the cheetahs their space for Rosalie to bond with her babies. This includes grooming, nursing and later playing with her young.
Because the keepers give the new family time to bond, they don't know the gender of the little cheetahs.
"As webcam viewers watch our cheetah family grow, play and explore their environment, we hope the experience will bring them joy and help them feel a deeper connection to this vulnerable species," said Crosier. in a press release.
[ad_2]