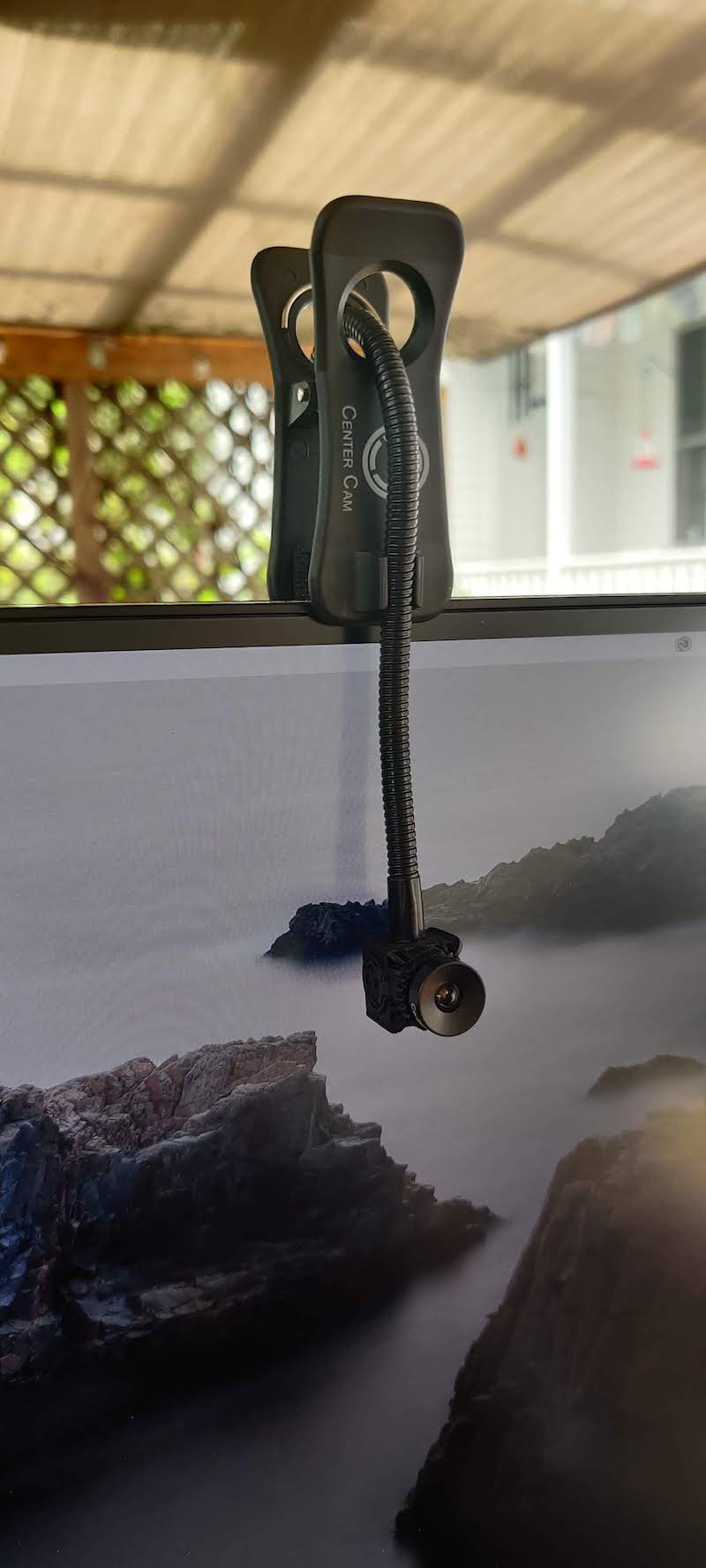 Center Cam Review – Looking people in the eye in video meetings is no longer awkward!
We use affiliate links. If you purchase something through the links on this page, we may earn a commission at no cost to you. Learn more.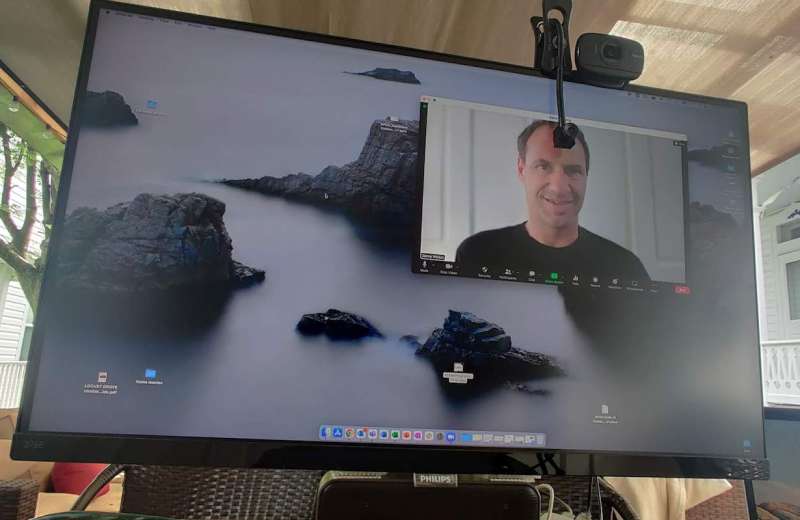 EXAM – I have a lot of videoconferences. Several per day. I know how important eye contact is, and it's even more important when everyone is far apart. So I tend to look at the camera, positioned as usual at the top of my big screen. But that means I'm not looking at anyone else, or what might be shared on screen. The Center Cam is a unique solution to this important problem.
What is that?
The Center Cam is a small webcam that you can place almost anywhere on your screen, so you can actually watch the person talking and easily make eye contact.
What's in the box?
Central cam

Lens cover for privacy/protection

Clip to attach to your monitor/laptop

USB-A to USB-C converter

Owner's Manual

Warranty card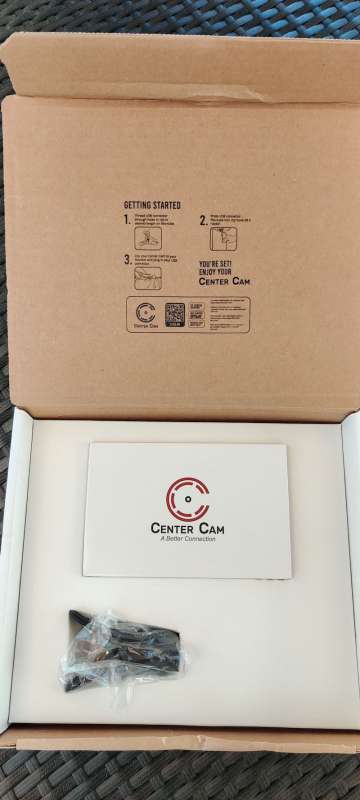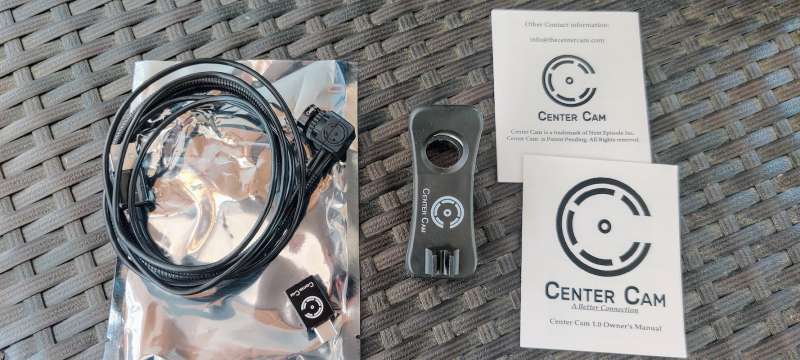 Hardware specifications
Resolution:

1080p

Frame rate:

: 30 frames per second (FPS)

Opening

: f2.1

Field of view:

65 degree field of view

Supported OS:

Mac, Windows, Android, Linux. Chrome OS is not listed, but I tested and it works.

USB:

USB 2.0, USB-C

audio

: Built-in microphone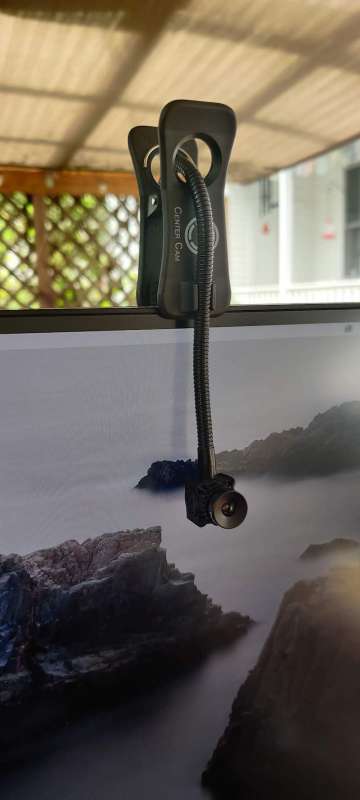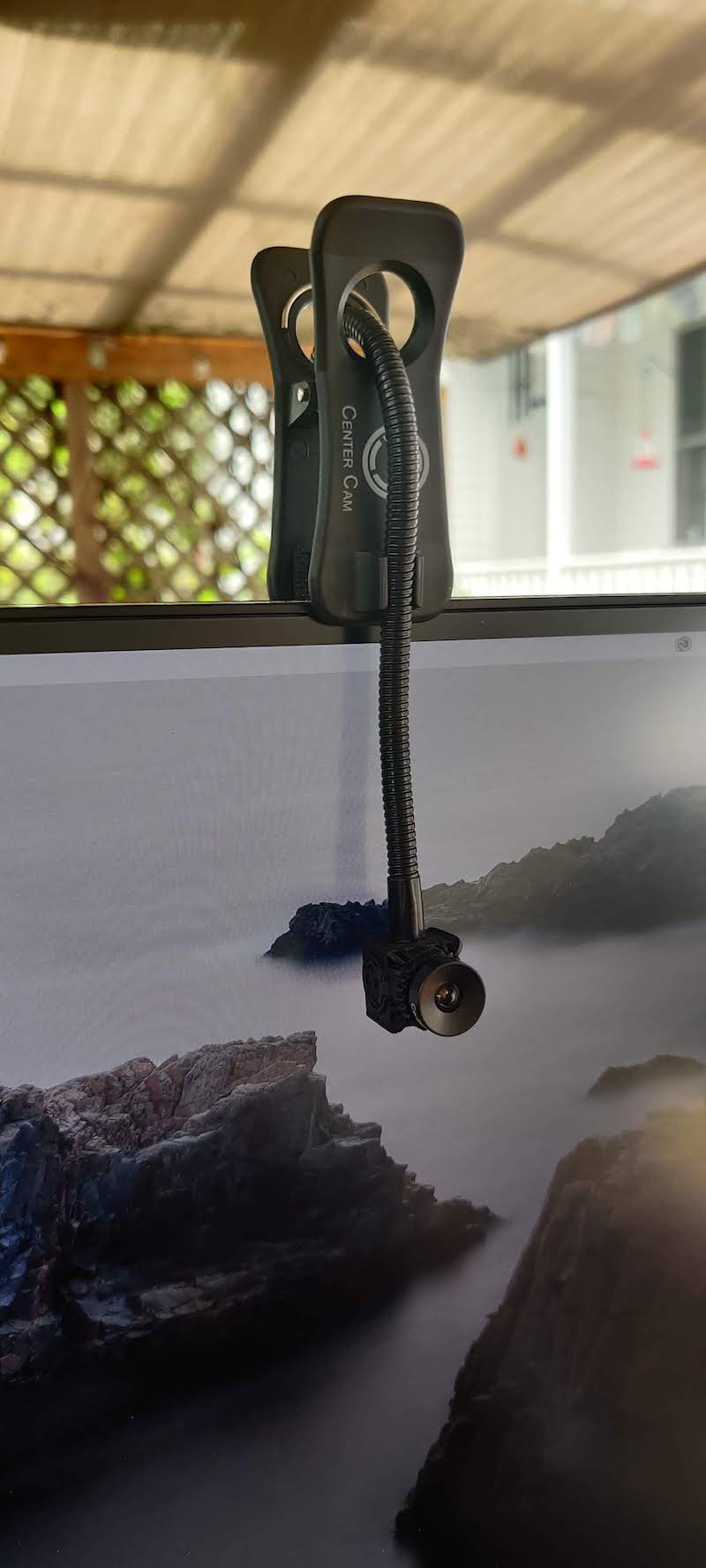 Design and features
Most web cameras are either built into your laptop or attached to the monitor. Either way, they sit at the top of the screen, which means you have to choose whether to look your colleagues or friends in the eye (looking at the camera) or stare at the screen. Doing both is really hard and gets harder as your screen size increases. The Center Cam takes a completely different approach. It uses a very small camera mounted on a flexible metal tube that passes through a clip that attaches to the monitor. This combination of clip and flexible tube means you can place the small camera almost anywhere in front of your monitor. Other than that, it behaves like any other USB webcam. On most modern computers, plug it in and it works.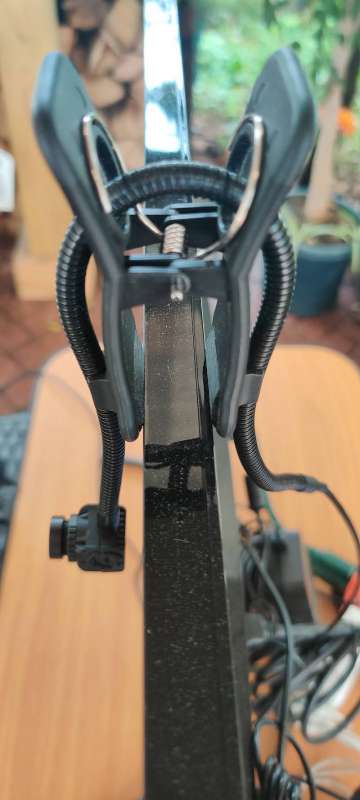 Performance
I have many remote meetings every day, both individually, and with small and large groups. The Center Cam works well for all of them. I generally use large monitors. The advantage of the center cam increases with the size of your monitor. If you're working on a 13-inch laptop, your camera is already quite close to the faces of those you encounter. But if you're working on a 27 or 32 inch monitor like me, that distance can really increase. I found that it takes a while to figure out where you like the Center Cam. And you can't really change it mid-meeting (well, you can, but it's confusing). Plan a few experiments before you jump into your first meeting. For one-on-one meetings, I like to move/size the meeting window so that the camera is in the center of the forehead of the person I'm meeting. With groups, it gets a little trickier. What I like to do there is put the center camera roughly in the middle of the screen, and I move the meeting window around so whoever I'm talking to at the time is behind the camera. It takes some getting used to, but once you do, your meetings will be a little more enjoyable and you'll likely be more confident that you've made strong one-on-one connections.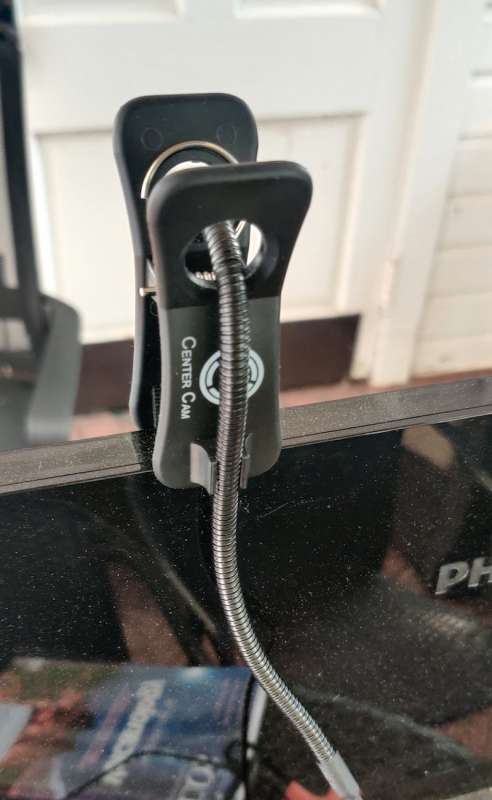 I found another area where the Center Cam is useful, which actually has nothing to do with meetings. I manage a fairly large team remotely so instead of emails I will often do videos as they can convey more information effectively. I don't like to read a script, but I take notes for myself. Previously, I had to choose between looking at the camera or looking at my notes on the screen. With the Center Cam, I can do both. I write my notes, create space around the camera in the document, and can look directly (or almost) at the camera while keeping an eye on my notes. This caused a few of my team members to ask if I had a teleprompter!
In terms of camera quality, it's quite high. The 1080p camera is crisp and clear, performs well in low-light or difficult conditions (like a bright side window), and the default field of view and zoom levels are just about perfect when you're seated at a "normal" distance from the camera. The built-in microphone produces adequate voice reproduction, but I always use a high-quality external microphone for my meetings, as I'm picky about audio.
The clip that secures the flexible tube to the monitor needs a stronger spring. The clip is capable of spanning 2 inches wide, but few monitors are that thick these days. On thinner monitors, and especially on thin laptop screens, the clip doesn't provide a very secure grip. This can be improved a bit by using the bend of the flex tube to strengthen the spring, but a stronger spring would solve the problem.
The ability to flip the image 180 degrees would be useful for a specific but common use case. Have you ever been in a meeting with someone and they're using their laptop's camera, which is way below eye level? You end up looking at their (rude) nose. If you're that person, the Center Cam could be used in its opposite configuration, like a camera on a rod, to bring the camera closer to eye level while using a low laptop. Currently, when used in this configuration, the image is upside down. I know that's not what it was designed for, but it would be a neat and efficient use.
What I like
The ability to look people in the eye and see their face

The high quality camera

The included USB-A to USB-C adapter is a nice touch, as we're still transitioning between these two standards.
What I would change
The clip needs to be stronger for a more secure grip.

A small LED to indicate when the camera is active would be nice.

I have to get used to removing the camera from the monitor when I'm not in a meeting. I haven't decided what to do with it at those times.
Final Thoughts
If you find yourself having a lot of video meetings where personal connection and eye contact are important, the Center Cam could be a game-changer. It's a bit awkward to get used to, and a bit more awkward when not in use, but overall I enjoy meetings more, especially when it's 1:1.
Price$115 standard or $135 deluxe (includes small ring light and storage case)
Or buy: Central cam
Source: The sample for this review was provided by Central cam.