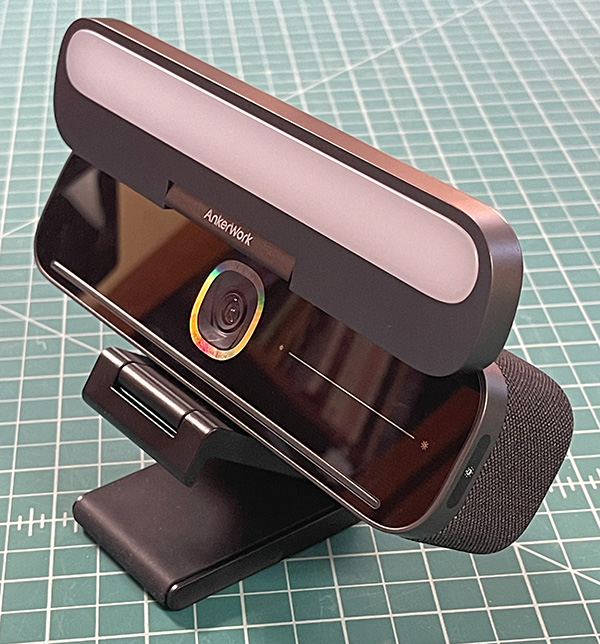 AnkerWork B600 Video Bar Webcam Review – Present Yourself Better in Online Meetings
We use affiliate links. If you purchase something through the links on this page, we may earn a commission at no cost to you. Learn more.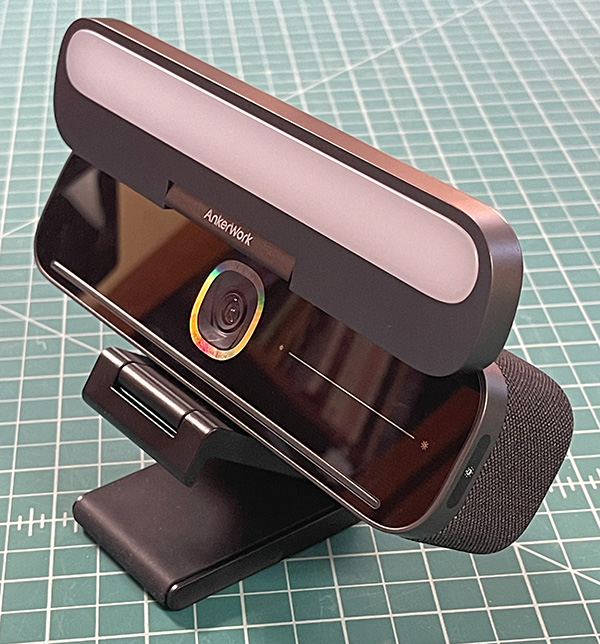 REVIEW – Working from home has been the best thing to happen to my career as an art director for a children's publisher since – I don't know when. However, as good as the transition to working from home is, it presents some challenges that you don't face in an office environment. One of the biggest challenges, for me, is getting the optimal setup for remote meetings. I know – I know, any recent smart laptop or tablet will have a built-in camera for those Zooms, Teams, or any meetings you need to attend. But does anyone take into account the video and audio quality seen by others? And have you seen how bad some of your colleagues look during meetings using their 720p resolution cameras? Ugh.
I might be a little obsessive, but I like to have as clean and well-lit a picture as possible that I can present to my colleagues (as ugly as I am). My MacBook Pro camera is not enough. Anker, a company known for its quality cables, chargers and hubs, may have a solution: the AnkerWork B600 Video Bar webcam.

What is that?
AnkerWork is the "business division" of Anker. They make speakers, headphones, microphones and webcams. The B600 is technically a webcam, but it's so much more. Think of it as a webcam on steroids. In addition to a 2K camera, the B600 includes a built-in adjustable light, 4-mic array and dual speakers.
The B600 video bar has what Anker calls VoiceRadar. It's noise-canceling technology that minimizes background noise while amplifying voices, making it easier for others to hear you. The two included speakers help you hear other speakers more clearly.
If lighting is an issue in your home workspace, the B600 has a fold-out lightbar with MagicSight (another Anker term). MagicSight will automatically balance the color temperature, so you don't appear too yellow or too blue. Brightness is also automatically adjusted as lighting conditions change.
Then there's SoloFrame, which allows the camera to follow you if you step out of frame.


What's in the box
AnkerWork B600 Video Bar Webcam
USB-C cord
Power cord with multi-country adapters
Specifications
Resolution: 2K
Frames per second: 30
Auto focus
Auto exposure
Network 4 microphones
Two 2 watt speakers
Active noise cancellation
Automatic gain control

Design and features
The first thing you notice when you open the box of the AnkerWork B600 video bar is how nice everything is. It reminds me of opening an Apple product. The B600 itself is surprisingly heavy, so much so that I'd be worried about attaching it to a thin laptop lid like on my MacBook Pro. Since my main monitor is a thick XP-Pen 24 Artist Pro, that's not a problem. But the B600 East well done. Just holding it is a treat.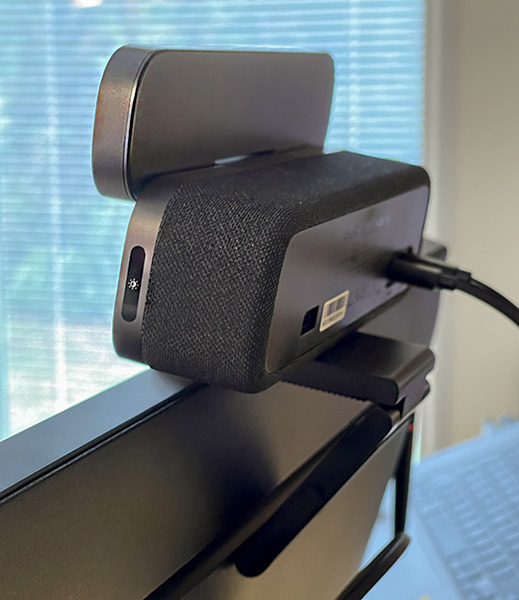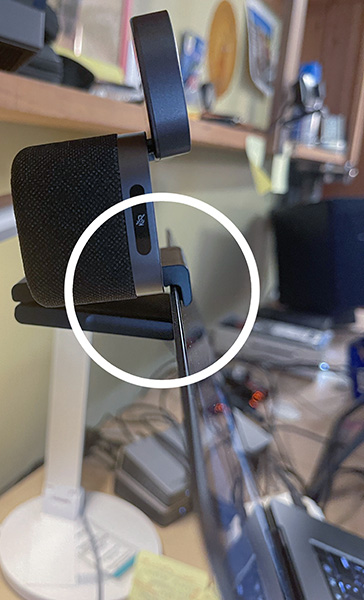 The clip that holds it to a monitor is similar to many other webcam clips. It looks and acts like an adjustable upside down V. Just squeeze until tight. The "V" clip from my previous webcam was screwed into my shelf above the monitor. He never moved after that. I can do it for the B600. My apologies to Anker for ruining a flawless surface with a drilled hole. If necessary, the B600 is designed to work on a desktop tripod (not included).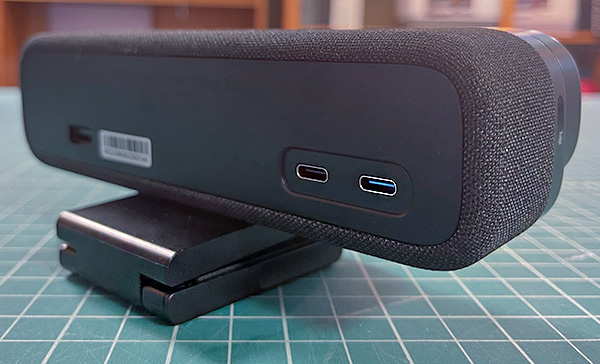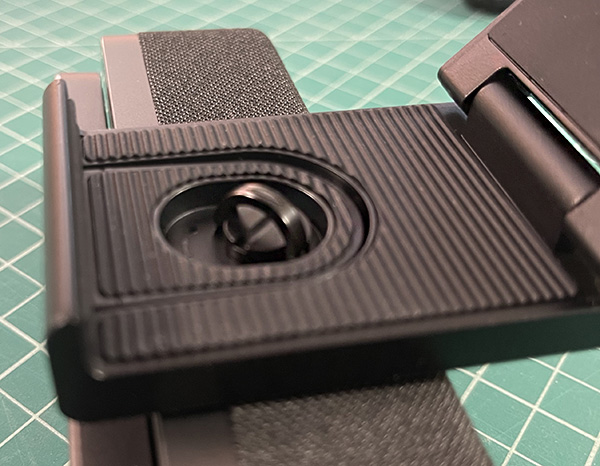 Connecting the two USB-C ports of the AnkerWork B600 Video Bar webcam to a computer is simple. There are two cords: Power to USB-C and USB-C to USB-C. The power cable connects via USB-C, as does the video cable, but the two connections can't be swapped or the webcam won't work. There is a USB A port on the back, but it is exclusively used for Anker wireless headphones with receiver.
Once the connection is established, the AnkerWork application must be downloaded. This application completes the configuration. My previous webcam didn't have an app, it was just plug-and-play. However, the B600 has many video options and enhancements that require application settings.
A blue LED light lets you know everything is properly connected. If the microphone is muted (done by simply pressing the left side of the camera), the LED indicator turns red. If the red light is flashing, something is wrong and needs to be corrected.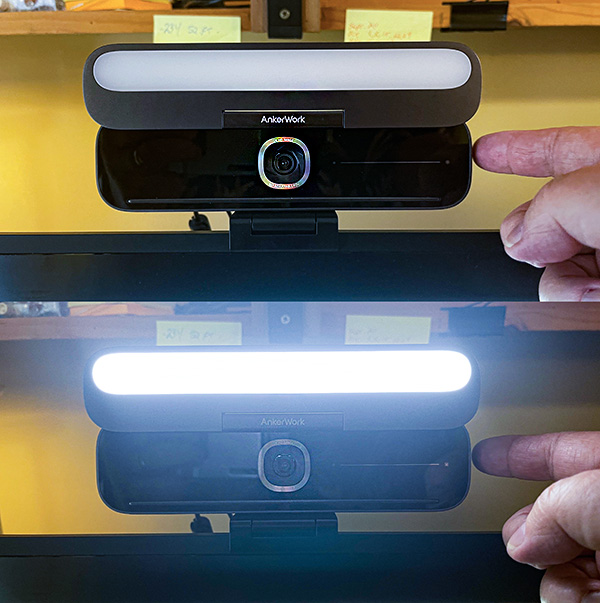 Touch the law side of the video bar turns the light on or off. a touch slider on the front of the video bar adjusts the brightness of the light.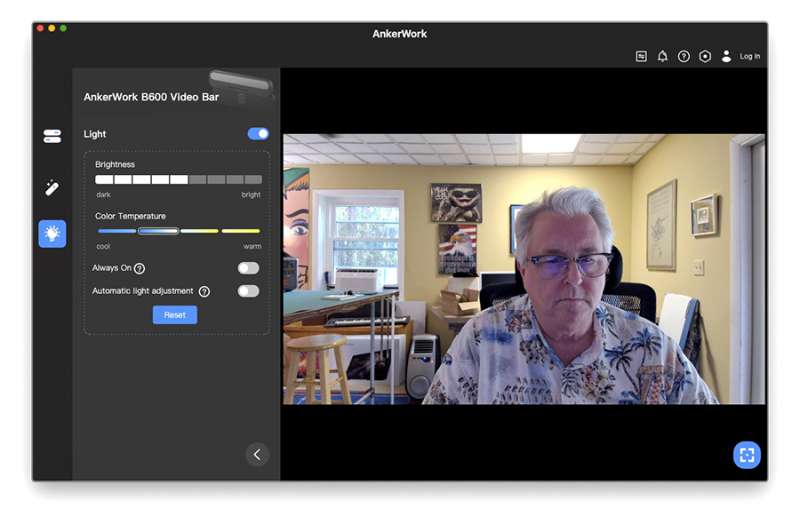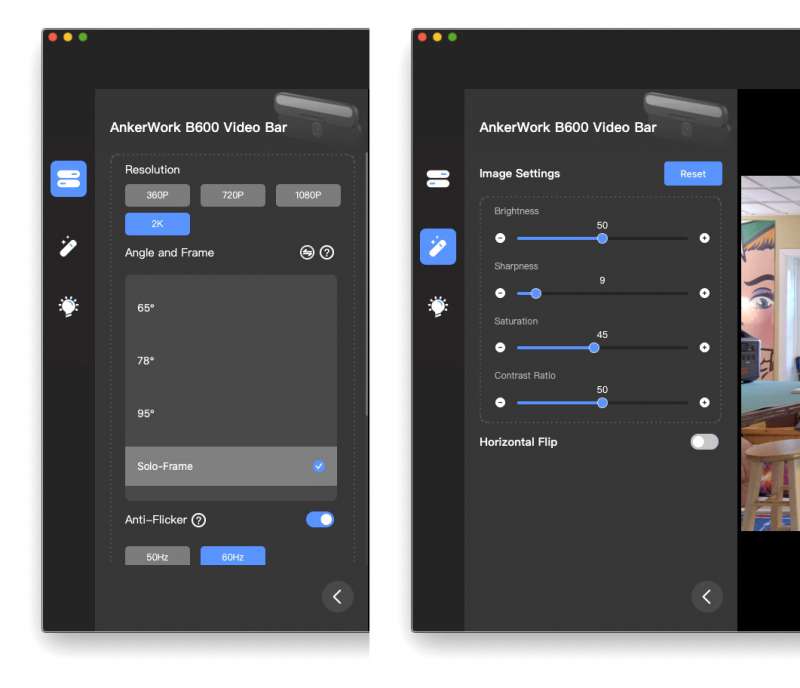 The application integrates all kinds of parameters. You can adjust color temperature (warm to cool lighting), focal length, resolution (360p, 720p, 1080p, 2K), anti-flicker filter, brightness, contrast, and more. You could easily spend 30 minutes setting up the perfect vision for how you want to present yourself. And that's in addition to all the settings you want to set in the streaming apps you use.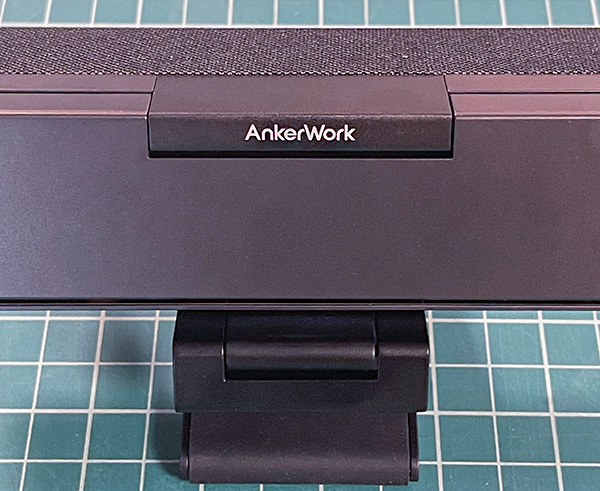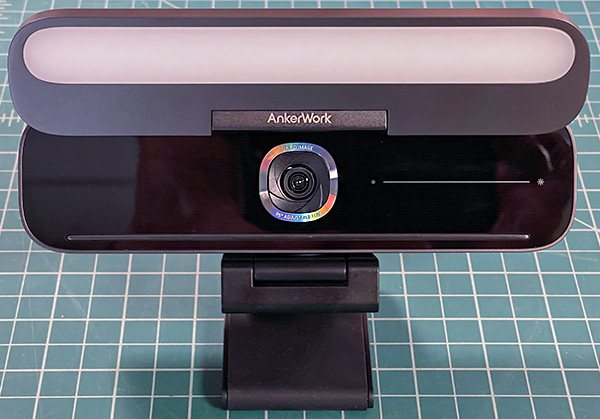 Once the app is set up, simply lift the light bar to turn on the B600. For my use with the Zoom app, I don't need to reset anything unless I want to change something. It remembers my last settings.
I had a little problem with mirroring. The previous webcam I used mirrored me on my monitor, but do not to others on my Zoom call. However, the B600 shows others what I see, so my image cannot be reflected only for me. It's weird to see the "wrong" hand move on my screen. While that's okay, I'm used to it looking like looking in a mirror. It's something I have to get used to.
The image quality of the AnkerWork B600 Video Bar Webcam is about as good as it gets. My last camera had 1080p resolution and I thought that was great until I saw the 2K image. The built-in auto light adjustment has lighting that varies as your face moves through light or shadow. Not only that, but as you move, the camera automatically tracks and zooms in and out to keep you centered in the frame as much as possible. It's like having a personal cinematographer. Note that if the "movement" of the camera bothers you, it can be disabled in the app.
Prior to using the B60, all sound from the previous webcam came through my large desktop speakers (the webcam had no speakers). It was overkill for audio due to the size of the speakers. Additionally, there was a risk of echo when the webcam mic picked up sound from the speaker. The B600's 4-mic array and built-in speakers work together to eliminate any echo effect. My colleagues can hear me perfectly and I hear more clearly since the B600 speakers are tuned for vocals. Microphone and speaker volume is set in the app.
What I like
Robust design and build quality
Great camera
Excellent 4-mic array
great sound
What I would change
It's too heavy for some thin laptops
Expensive

Final Thoughts
The AnkerWork B600 video bar isn't cheap. But it's so well built and feels like quality tech. It works perfectly and looks great. I wouldn't recommend it for laptops unless it's resting on a tripod and not the screen/lid. If you work from home and spend a lot of your time in online meetings, the B600 can help you present yourself in your best light to your colleagues and perhaps improve your standing since you look so good. Who knows?
Price: US$219.99
Or buy: Amazon
Source: The sample of this product was provided by anchorwork.